B I C C – Lists all races from 2008 to 2019 –  Instructions for Searching to determine required race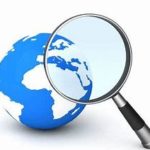 You may search using the top right search box which you should clear if re-searching another race point.
Above Race Point you have drop down box to allow filtering of the table data.
Again delete previous search to restore all the table data.
If your search returns more than 1 row then filter again using a second box to refine the search, if required.
Click here to go to full results database allowing filtering by members name, race date, race point and ring number.
Race Programme
| 07/09/2019 | FOUGERES OB | 164 |
| --- | --- | --- |
| 07/09/2019 | FOUGERES YB | 163 |
| 17/08/2019 | GUERNSEY OB | 162 |
| 17/08/2019 | GUERNSEY YB | 161 |
| 03/08/2019 | PERPIGNAN | 160 |
| 29/07/2019 | NARBONNE | 159 |
| 20/07/2019 | MARSEILLE | 158 |
| 19/07/2019 | Le MANS | 157 |
| 13/07/2019 | St VINCENT | 156 |
| 06/07/2019 | Le MANS | 155 |
| 05/07/2019 | BARCELONA | 154 |
| 28/06/2019 | AGEN | 153 |
| 22/06/2019 | PAU | 152 |
| 09/06/2019 | CHOLET | 151 |
| 25/05/2019 | CHOLET | 150 |
| 11/05/2019 | ALENCON | 149 |
| 27/04/2019 | FALAISE | 148 |
| 08/09/2018 | GUERNSEY AA2 | 147 |
| 08/09/2018 | GUERNSEY YB2 | 146 |
| 19/08/2018 | GUERNSEY AA1 | 145 |
| 19/08/2018 | GUERNSEY YB1 | 144 |
| 03/08/2018 | PERPIGNAN BICC | 143 |
| 27/07/2018 | NARBONNE | 142 |
| 21/07/2018 | LE MANS 2 | 141 |
| 19/07/2018 | MARSEILLE | 140 |
| 13/07/2018 | ST VINCENT 2018 | 139 |
| 07/07/2018 | BARCELONA 2018 | 138 |
| 07/07/2018 | LE MANS 1 | 137 |
| 29/06/2018 | AGEN 2018 | 136 |
| 24/06/2018 | PAU | 135 |
| 09/06/2018 | POITIERS | 134 |
| 27/05/2018 | CHOLET | 133 |
| 12/05/2018 | ALENCON | 132 |
| 28/04/2018 | FALAISE OB | 131 |
| 09/09/2017 | GUERNSEY AA2 | 130 |
| 09/09/2017 | GUERNSEY YB2 | 129 |
| 19/08/2017 | GUERNSEY AA1 | 128 |
| 19/08/2017 | GUERNSEY YB1 | 127 |
| 04/08/2017 | PERPIGNAN BICC | 126 |
| 21/07/2017 | MARSEILLE | 125 |
| 15/07/2017 | LE MANS | 124 |
| 15/07/2017 | ST VINCENT | 123 |
| 07/07/2017 | BARCELONA | 122 |
| 04/07/2017 | AGEN | 121 |
| 24/06/2017 | MONT DE MARSAN | 120 |
| 10/06/2017 | POITIERS 2 | 119 |
| 27/05/2017 | POITIERS 1 | 118 |
| 13/05/2017 | ALENCON | 117 |
| 29/04/2017 | FALAISE OB | 116 |
| 10/09/2016 | FALAISE AA | 115 |
| 10/09/2016 | FALAISE YB | 114 |
| 22/08/2016 | GUERNSEY AA | 113 |
| 22/08/2016 | GUERNSEY YB | 112 |
| 29/07/2016 | PERPIGNAN BICC | 111 |
| 16/07/2016 | LE MANS | 110 |
| 15/07/2016 | MARSEILLE | 109 |
| 08/07/2016 | ST VINCENT | 108 |
| 02/07/2016 | BARCELONA | 107 |
| 26/06/2016 | AGEN | 106 |
| 19/06/2016 | PAU | 105 |
| 28/05/2016 | ALENCON | 104 |
| 15/05/2016 | ALENCON | 103 |
| 30/04/2016 | FALAISE OB | 102 |
| 12/09/2015 | GUERNSEY OB | 101 |
| 12/09/2015 | GUERNSEY YB | 100 |
| 22/08/2015 | GUERNSEY OB | 99 |
| 22/08/2015 | GUERNSEY YB | 98 |
| 31/07/2015 | PERPIGNAN BICC | 97 |
| 18/07/2015 | LE MANS | 96 |
| 17/07/2015 | MARSEILLE | 95 |
| 10/07/2015 | ST VINCENT | 94 |
| 03/07/2015 | BARCELONA | 93 |
| 26/06/2015 | AGEN | 92 |
| 19/06/2015 | PAU | 91 |
| 13/06/2015 | POITIERS | 90 |
| 30/05/2015 | TOURS | 89 |
| 17/05/2015 | ALENCON | 88 |
| 10/05/2015 | FALAISE OB | 87 |
| 13/09/2014 | FALAISE OB | 86 |
| 13/09/2014 | FALAISE YB | 85 |
| 23/08/2014 | GUERNSEY OB | 84 |
| 23/08/2014 | GUERNSEY YB | 83 |
| 01/08/2014 | PERPIGNAN BICC | 82 |
| 18/07/2014 | MARSEILLE | 81 |
| 12/07/2014 | ST VINCENT | 80 |
| 05/07/2014 | BARCELONA | 79 |
| 27/06/2014 | AGEN | 78 |
| 20/06/2014 | PAU | 77 |
| 14/06/2014 | POITIERS | 76 |
| 31/05/2014 | TOURS | 75 |
| 17/05/2014 | ALENCON | 74 |
| 03/05/2014 | FALAISE OB | 73 |
| 07/09/2013 | GUERNSEY OH | 72 |
| 07/09/2013 | GUERNSEY YB | 71 |
| 25/08/2013 | GUERNSEY OH | 70 |
| 25/08/2013 | GUERNSEY YB | 69 |
| 02/08/2013 | PERPIGNAN BICC | 68 |
| 28/07/2013 | LE MANS | 67 |
| 19/07/2013 | MARSEILLE | 66 |
| 12/07/2013 | ST VINCENT | 65 |
| 06/07/2013 | ALENCON | 64 |
| 05/07/2013 | BARCELONA | 63 |
| 30/06/2013 | AGEN | 62 |
| 14/06/2013 | PAU | 61 |
| 08/06/2013 | TOURS | 60 |
| 25/05/2013 | ALENCON | 59 |
| 08/09/2012 | GUERNSEY OH | 58 |
| 08/09/2012 | GUERNSEY YB | 57 |
| 26/08/2012 | GUERNSEY OH | 56 |
| 26/08/2012 | GUERNSEY YB | 55 |
| 03/08/2012 | PERPIGNAN BICC | 54 |
| 28/07/2012 | LE MANS | 53 |
| 22/07/2012 | MARSEILLE | 52 |
| 16/07/2012 | ST VINCENT | 51 |
| 06/07/2012 | BARCELONA | 50 |
| 30/06/2012 | AGEN | 49 |
| 22/06/2012 | PAU | 48 |
| 09/06/2012 | TOURS | 47 |
| 26/05/2012 | ALENCON | 46 |
| 12/05/2012 | FALAISE OB | 45 |
| 30/04/2012 | CARENTAN | 44 |
| 27/08/2011 | GUERNSEY OH | 43 |
| 27/08/2011 | GUERNSEY YB | 42 |
| 07/08/2011 | PERPIGNAN | 41 |
| 24/07/2011 | MARSEILLE | 40 |
| 20/07/2011 | AGEN | 39 |
| 08/07/2011 | BARCELONA | 38 |
| 02/07/2011 | AGEN | 37 |
| 17/06/2011 | PAU | 36 |
| 11/06/2011 | TOURS | 35 |
| 28/05/2011 | ALENCON | 34 |
| 14/05/2011 | FALAISE OB2 | 33 |
| 30/04/2011 | FALAISE OB1 | 32 |
| 28/08/2010 | FALAISE OB | 31 |
| 31/07/2010 | PERPIGNAN | 30 |
| 24/07/2010 | NARBONNE | 29 |
| 10/07/2010 | TARBES | 28 |
| 02/07/2010 | BARCELONA | 27 |
| 20/06/2010 | PAU | 26 |
| 12/06/2010 | POITIERS | 25 |
| 30/05/2010 | SARAN | 24 |
| 15/05/2010 | ALENCON | 23 |
| 01/05/2010 | FALAISE OB | 22 |
| 22/08/2009 | FALAISE YB | 21 |
| 01/08/2009 | PERPIGNAN | 20 |
| 18/07/2009 | MARSEILLE | 19 |
| 11/07/2009 | TARBES | 18 |
| 03/07/2009 | BARCELONA | 17 |
| 20/06/2009 | PAU | 16 |
| 13/06/2009 | POITIERS | 15 |
| 30/05/2009 | SARAN | 14 |
| 16/05/2009 | ALENCON | 13 |
| 02/05/2009 | FALAISE OB | 12 |
| 23/08/2008 | GUERNSEY | 11 |
| 02/08/2008 | PERPIGNAN | 10 |
| 22/07/2008 | MARSEILLE | 9 |
| 13/07/2008 | TARBES | 8 |
| 04/07/2008 | BARCELONA | 7 |
| 28/06/2008 | TOURS | 6 |
| 20/06/2008 | PAU | 5 |
| 14/06/2008 | SARAN | 4 |
| 31/05/2008 | ALENCON | 3 |
| 18/05/2008 | FALAISE OB2 | 2 |
| 03/05/2008 | FALAISE OB1 | 1 |