B I C C  –  National Races  –  Hours of Darkness                   Instructions for Searching
Jump to table                                Jump to International HoD
You may search using the top right search box which you should clear if re-searching another racepoint.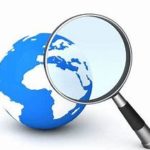 Above Date and Racepoint you have drop down boxes to allow filtering of the table data.
Again delete previous search to restore all the table data.
If your search returns more than 1 row then filter again using a second box to refine the search, if required.
You can save as a PDF file to your computer for viewing/printing by clicking on the button above the table.
.
| Date | Racepoint | Closing Time (Hrs) | Opening Time (Hrs) |
| --- | --- | --- | --- |
| 13/06/2020 | Falaise | 21 50 | 04 45 |
| 27/06/2020 | St Philbert | 21 50 | 04 45 |
| 11/07/2020 | Poitiers | 21 50 | 04 55 |
| | | | |